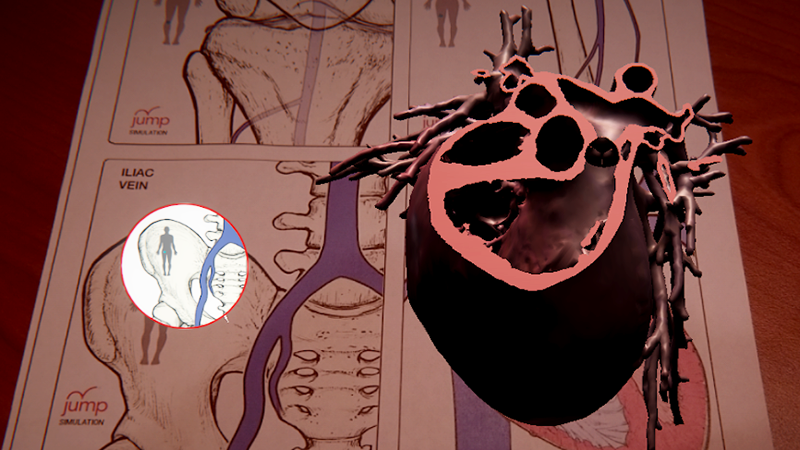 by OSF HealthCare System
AR Anatomy provides a 3D animated augmented reality look at anatomical systems with different pathological conditions. Used in conjunction with printed triggers provided free of charge at our website, you can view the effects of different medical conditions upon human anatomy. Combining both 3D animation and augmented reality, AR Anatomy provides a captivating look inside the human body.

This app is provided by Jump Simulation, an organization created to improve outcomes and lower health care costs through innovative simulation training of medical professionals. Jump Simulation is part of OSF Innovation, an initiative that was created as a means to embrace change and take on the largest health care challenges.

Available AR Experiences
Gain a better understanding of venous thromboembolism (VTE) by viewing the accumulation of clots in augmented reality. Using the provided PDF triggers, which can be printed on Avery sticker sheet #6878, users can view four different sections of the vascular system as VTE develops. If the PDF triggers are printed on standard paper, they must be cut out and separated for best experience.
More experiences to come!
Learn More