The American College of Surgeons has designated Jump with an accreditation making it a Comprehensive Education Institute.
June 22, 2015
Our hard work of becoming a world class simulation center has paid off in just two short years of operation.

I am proud to announce that we are one of less than 100 American College of Surgeons Accredited Education Institutes. The designation means Jump is one of the top centers in the U.S. educating and training practicing surgeons, surgical residents, medical students, and members of the surgical team using simulation-based education.

We sought the Comprehensive Education Institute accreditation because we serve a wide range of learners.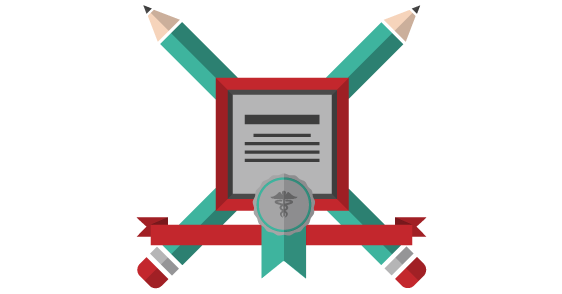 The Road to Accreditation
Our Comprehensive Education Institute title didn't come easily. I am extremely proud of our team, who put in the hard work to make this happen. The application process took the better part of a year with data collection, interviews and a site visit from members of the ACS Accreditation Review Committee. A survey team also talked with our learners about their educational experiences here at Jump. But we knew we met the guidelines.

According to the American College of Surgeons website-centers of this caliber must develop original curricula, offer faculty development programs and courses, and assess their education and training programs' impact on patient outcomes and safety. They must additionally engage in research or other scholarly activities that advance the field of surgical education and training.

These are standards we've had in place since day one.
The Benefit of ACS Accreditation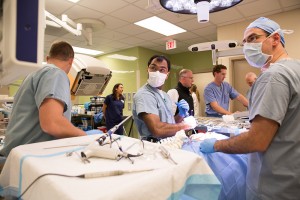 It's one thing to be listed among some of the most prestigious centers in the country. This certification also means gaining access to new educational courses, and opportunities to learn about new procedures and emerging technologies. Jump will also be able to use ACS-created curriculum to help standardize surgical education and training for surgeons around the region.

"This designation really ups our game," said Dr. Richard Pearl, Director of Surgical Simulation at Jump. "We'll be able to offer unique learning opportunities, and better recruit doctors. When you think of how many simulation centers there are in the country and how many medical schools and places people can get an education-it distinguishes you from other places."

The other great thing about this designation is that we will receive benchmark data to differentiate us from other centers. We will be able to determine how our education curriculum has impacted learners long-term and analyze how to best incorporate aspects of surgical research into education.

Overall, being identified as a Comprehensive Education Institute fits our strategy of offering the best training opportunities for our medical professionals. It also brings more awareness of our great facility and the educational opportunities we offer. Beyond that, the designation brings attention to our efforts to improve health care through research and innovation.
Featured Author

John Vozenilek, MD, FACEP is the Vice President and Chief Medical Officer for Simulation at Jump. Dr. Vozenilek provides central coordination and oversight for OSF HealthCare undergraduate, graduate, interdisciplinary, and continuing medical education programs.